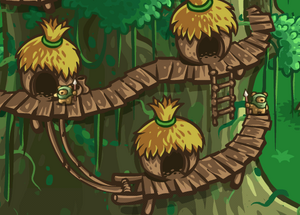 The treefolk are fighting valiantly to defend their home, but they are barely holding...
The Awok Village is located in Redwood Stand, the Fourth level of Kingdom Rush: Origins. Two Awok warriors have a spear throw attack that can target ground and flying enemies that deals 10 damage, but often misses.
They are a reference to the ewoks in Star Wars.
Appearances