'Kingdom Rush: Vengeance' - Official Trailer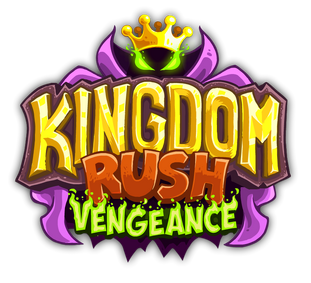 Get ready to show your enemies who's the real boss! Vez'nan, the powerful almighty wizard has returned. Lead your powerful dark army and make the Kingdom tremble with each step!
Kingdom Rush: Vengeance is the fourth game in the Kingdom Rush franchise developed by Ironhide Game Studio, announced on July 17th 2018 and released on November 22nd 2018. It is sequel to Kingdom Rush: Frontiers and sees a return to the locations first seen in Kingdom Rush. The player now takes on the role of the villain Vez'nan as he returns to Linirea and once again throws the nation into chaos.
Description
16 new towers, each with unique abilities and special powers.
Choose your arsenal of towers and make devastating combinations to stop your enemies!
16 challenging stages across three lands ripe for the taking!
9 powerful heroes who will follow your command without hesitation.
Over 35 deadly enemies that will put all of your wit and tactical skills to the test.
Rush the Kingdom as you bring down 3 mighty Kings in the most legendary of boss fights!
New powers and reinforcements to vanquish your foes.
10+ trinkets and artifacts for that extra edge in battle.
30 upgrades to train your army to their best form.
50+ Achievements, hidden secrets and fun stuff for you to play and discover!
No Wi-Fi at your Dark Tower? No worries, just play offline!
Story
Gameplay
The back-end of the game, such as the menus, settings and general layout, takes its cues from Iron Marines
Heroes have a permanent passive skill that cannot be upgraded. The Hero Spell is renamed Ultimate Skill

There are 3 free Heroes and 6 premium Heroes.

The four basic Towers are replaced with permanent tower forms. Rather than levelling a basic tower to stage 4 and choosing one of two Advanced towers, there are now 16 individual towers with three basic stages and an advanced stage.
Advanced towers now have 3 skills each (previously only Barracks had 3 skills)
Several towers no longer conform to a specific category. Some appear as standard Artillery, Magic, Ranged or Barracks, whereas some share attributes or have attributes previously never seen before.
Four towers are available from the start of the game.

Seven are unlocked as the Campaign progresses
Five are premium

You are able to choose which Towers you take to a stage, with the ability to take in five towers altogether.
There are less Achievements

Achievements now have progress counters

The Shop has 10 brand new items

Gems are earned when completing a level
Gems are earned when completing an achievement

There is no in-game encyclopedia entry
The Upgrades are completely redesigned

There is a split choice where only one side of a particular tree can be chosen.
Upgrade points (Souls instead of Stars) are earned by completing Campaign stages only and are not affected by how well you perform in the level.

The World Map is very detailed, appearing more similar to the map screens seen on Steam versions of previous games.
There are four difficulties, adding Impossible to the previous three. This mode is unlocked after beating the main campaign for the first time.
A Tutorial level is introduced when starting a game.
There are 16 Campaign levels, not counting the Tutorial Level.
Enemy waves are previewed with a marker that indicates which direction the enemies will walk.
Not restricted in upgrades on the Heroic and Iron Challenge. 
There are no save slots.
Credits
Gallery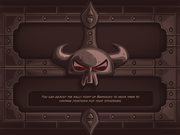 Community content is available under
CC-BY-SA
unless otherwise noted.