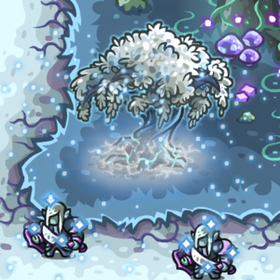 The Sleeping Tree is an enchanted tree that when tapped releases a glittering powder that sends all nearby enemies to sleep for 4 seconds.
For a plant that can manipulate the battle, it has an incredibly fast cooldown (15 seconds).
Tactics
Range

NIMLOTH THE FAIR Stun 200 enemies with the white tree's power.
Appearances